The Setai Tel Aviv Conference & Event Halls
A variety of halls and conference rooms to suit your needs
The Setai Tel Aviv is an ideal venue for those seeking to hold conferences, business meetings, and private events in an exclusive atmosphere. The hotel's four conference and event halls can accommodate conferences, corporate events, seminars, launch parties, family gatherings, family celebrations and special events. With a wide variety of meeting options under the most comfortable, advanced, and professional conditions, all the halls are spacious, well-designed, and provide a variety of meeting options.
Hadarim Hall – The hotel's largest and most centrally located hall in the hotel, capable of accommodating up to 120 people. The hall is equipped with innovative multimedia technology, including a panoramic screen that descends from the ceiling and a state-of-the-art video projector. Depending on the nature of the event, the hall can be configured in a variety of seating arrangements.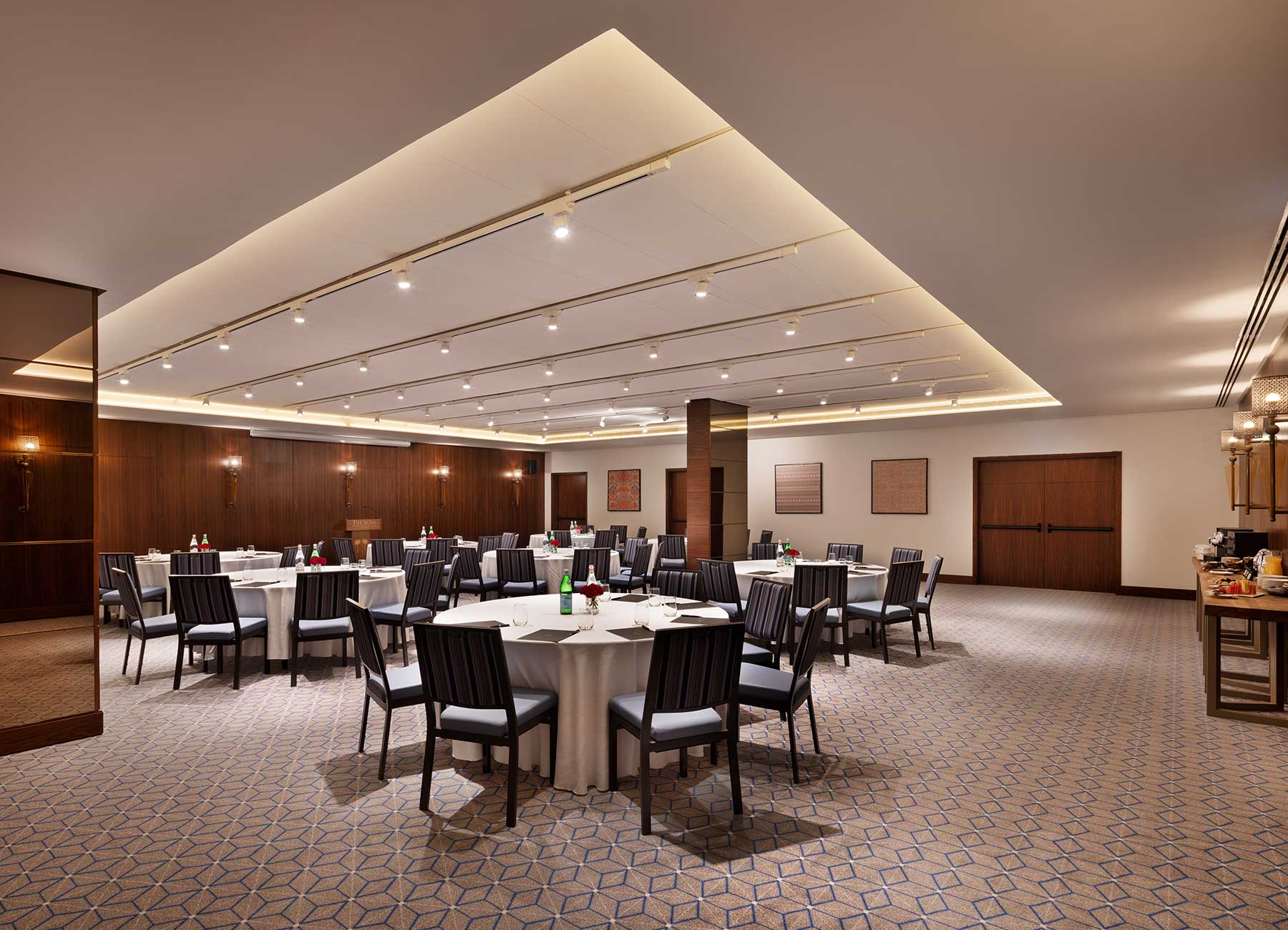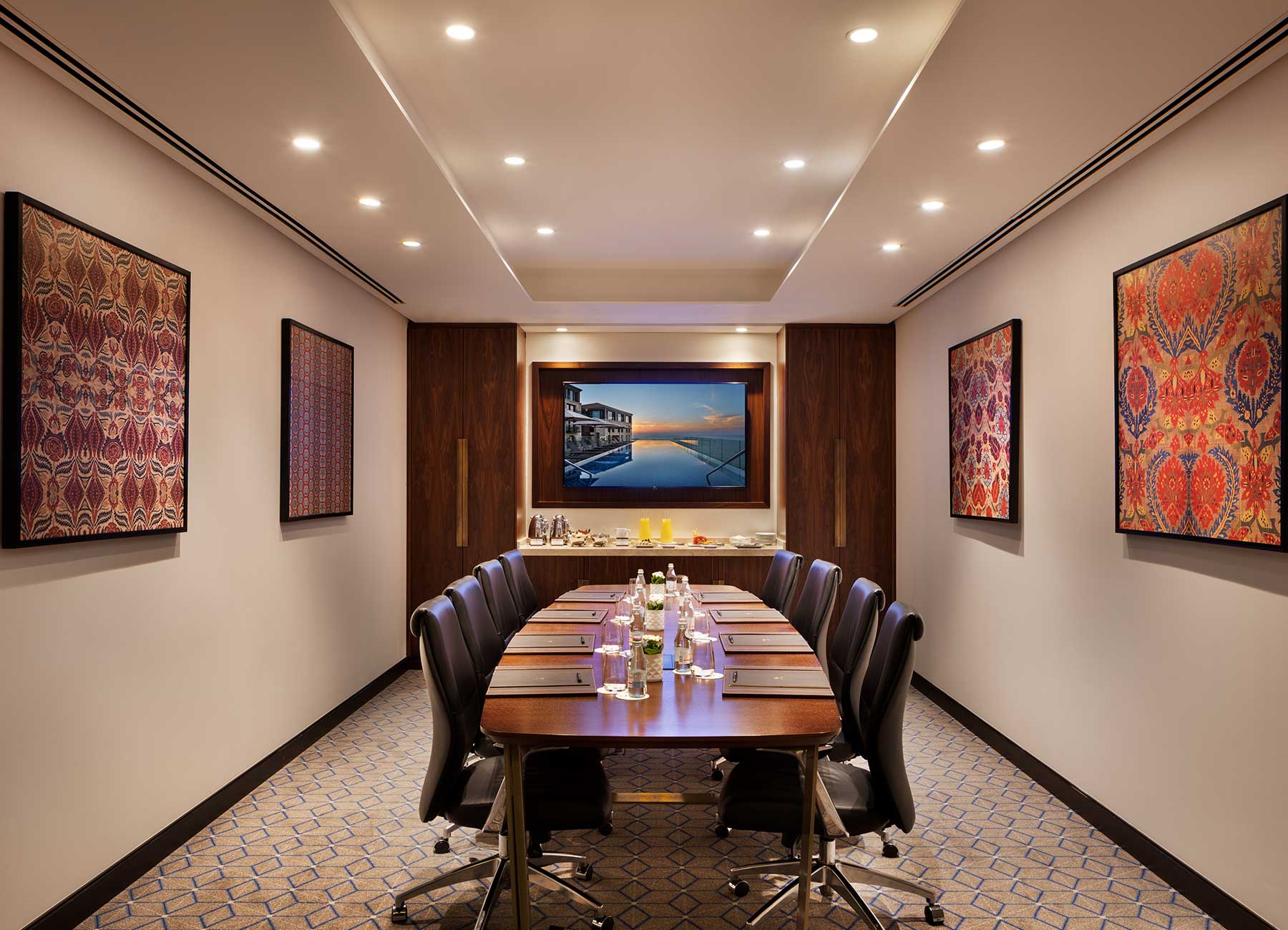 The Setai Tel Aviv features three pleasant meeting rooms, each one an ideal venue for business meetings in a prestigious atmosphere. The spaces are ideal for meetings, seminars, and intimate events, with the largest accommodating 50 people. Offering a variety of seating configurations complete with a flat screen TV, high speed Wi-Fi access, an audio system, a microphone, a podium, whiteboard, ambient lighting, and additional auxiliary equipment, your future meeting is sure to be a success. Our meeting rooms are available for half-day (8:00 – 13:00) or full-day (8:00 – 17:00) rentals. Prices are based on the number of participants, as well as The Setai's refreshment menu including coffee and tea, breakfast, lunch, and a variety of combination options. It is possible to serve meals buffet style or personally, and there is also the option of dining at the hotel's impressive restaurant.
Are you celebrating a special event with friends and family? Celebrate your special event with us at The Setai Tel Aviv's magnificent t ballroom, located in picturesque Old Jaffa. The venue can be reserved for evening events starting at 18:00, and we also provide a small synagogue in a pleasant atmosphere.